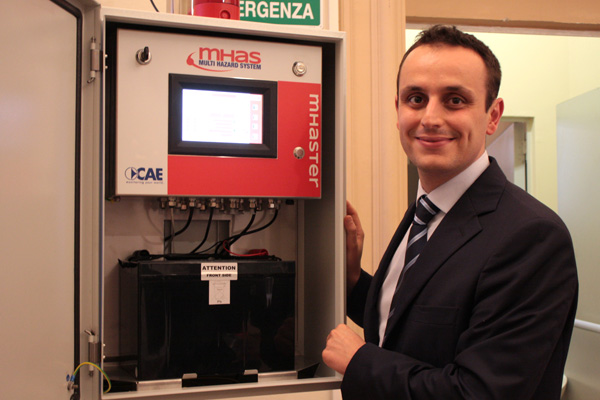 Born in Bologna in 1982, Guido obtained a specialist degree in Corporate Economics at Bocconi University of Milan, then worked for 3 years with a consultancy firm for the internationalisation of SMEs. During this time he spent 2 years living in China.
In 2010 he began work at CAE, a firm co-founded by his father, managing the development of new markets. His job involves supporting administrations which need to monitor natural events in real time, advising them on the most technologically advanced and reliable solutions.
Aware that real-time monitoring and automatic warning systems are not always sufficient to safeguard citizens and land, he believes it is essential that decision-makers have constant and full access to data and information, especially during extreme events.
For this reason he shares CAE's philosophy, in which all systems are guaranteed, from individual sensors supplied to the overall functioning of automatic warning systems.