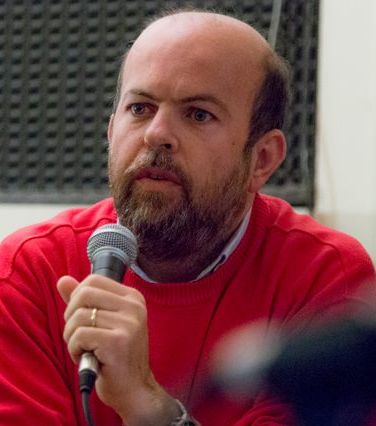 Carlo Meletti is a chief technologist at the National Institute of Geophysics and Volcanology (INGV) in Pisa. Prior to this he worked for the CNR National Group for Protection against Earthquakes (GNDT) and then at the Department of Earth Sciences.
He is head of the Seismic Hazard Centre at the INGV.
In over 27 years as a geologist he has conducted research into the structural analysis of seismically active areas, historic seismicity, seismotectonics, seismic hazard and seismic risk.
He runs outreach and information programmes for schoolchildren of all ages and for the population during seismic emergencies. He has been taking part in the main national projects in the field of seismic danger since 1988. He is one of the authors of the reference map for national seismic hazard, which forms the basis of the current anti-seismic norm for construction. He has taken part in various European projects, including SHARE (Seismic Hazard Harmonization in Europe) which concluded in 2013 with the issuing of the Europe-Mediterranean seismic hazard map. He has authored 200 works: publications, presentations and posters at national and international conferences, technical reports, databases, etc.