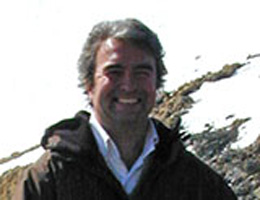 Engineering Geologist, PhD
ISPRA – Italian National Institute for Environmental Protection and Research
Geological Survey of Italy
Italian Landslide Inventory Project manager (Progetto IFFI).
Technical and scientific coordinator of institutional and research projects. Expert in landslide risk assessment and mitigation measures. Expert in management, quality control of landslide databases; ideation of web-based thematic map services. Expert in bioengineering techniques. Expert in the development of indicators and environmental reporting (eg. ADA – Environmental Data Yearbook – ISPRA; SISTAN – National Statistical System – ISTAT). Technical and scientific support to the Italia Sicura Mission Unit of the Italian Presidency of the Council of Ministers against landslides and floods.
Organizer and co-organizer of national and international conferences (eg. IFFI Project Workshop, 2007; 2nd World Landslide Forum, FAO 2011).
Expert in communication and dissemination of environmental information: speaker at 45 national and international conferences; television, radio and newspaper interviews.
Author of 132 publications/abstract, 146 technical reports and 26 thematic maps; convener, referee, editor of thematic volumes on landslides.